INVENTORY BLOWOUT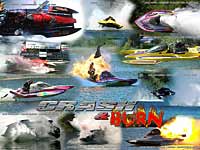 Our famous "Crash & Burn" posters are on special for just $11.95 including shipping. Get yours today - Order Here!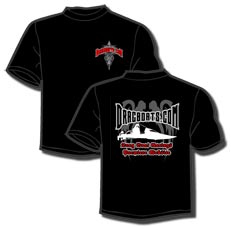 Dragboats.com is liquidating it's inventory of our old design shirt to make way for the new design coming this summer. All short sleeve shirts are $12.95, and long-sleeves are $14.95. That includes shipping! Get them while they last! Limited to stock on hand! To order via our secure ordering system - Click Here!
The Late John Haas Takes 2009 Lakefest win.
John Haas takes the "Speed Sport Special" to another Top Fuel Win over Jarrett Silvey in the "Hot Licks" machine at the Lakefest 2009