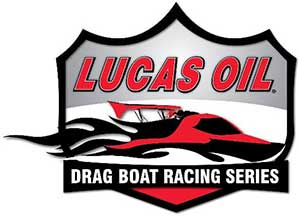 The 2014 Lucas Oil Drag Boat Racing Series kicked off yesterday at Wild Horse Pass Raceway in Chandler Arizona. The weather was beautiful, a few clouds in the skies, warm temperatures and the smell of nitro in the air. Test and tune was excellent. Very few boats got stuck on the course, and the action was nonstop for the entire day. Lucas Oil Speed Sport made its long awaited debut and laid down a pretty nice pass for a shakedown pass. The boat was a little squirly, but it looked good. Toxic Rocket made a hit at the track. Only a half-track but it wasn't bad at all. The MavTV Spirit of Texas made an exciting half-track pass as well. I think the biggest surprise of this event is the resurgence of the TAH category. 5 boats are in attendance, the most we have had in a few years. Bob Pizza, Mike Frye, and (not sure of the first name) Mike Groth all made attempts down the track.

Unfortunately, wind is predicted for the next couple of days, but only in the afternoon, so lets pray to the wind gods to keep it down til 4:00pm.
Several racers hit perfect .00's on their dial ins. The blown jet "Cherry Bomb" machine ran consistent 6.02, 6.01, and 6.00 in the Quick Eliminator category.

We will give you some updates tonight after todays events.